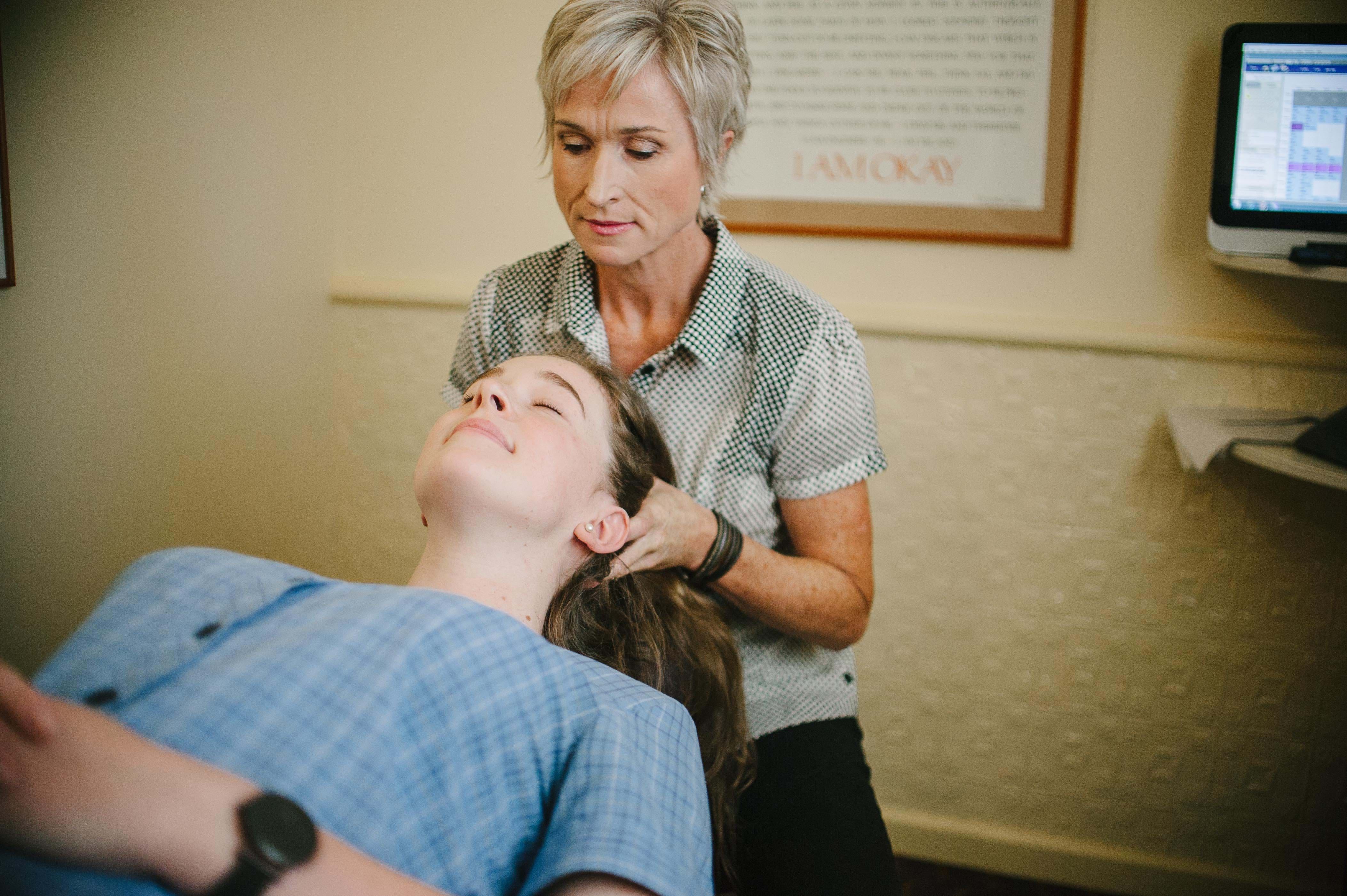 Dr Brett Houlden (Chiropractor) and Dr Helen Sexton (Chiropractor) have a shared aspiration to improve the wellbeing of patients in their care and to promote health within their community.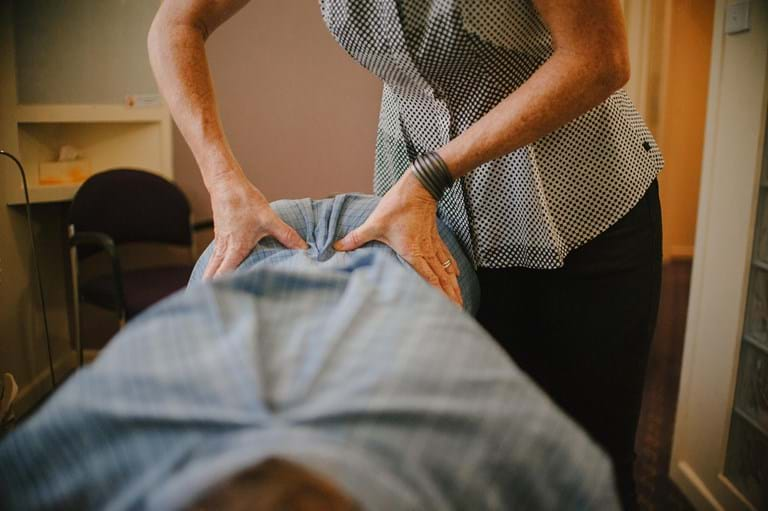 As owners and principal chiropractors, they also share a compelling motivation to continue the legacy of excellence in chiropractic care at the Bendigo Chiropractic Centre.
Both Brett and Helen have a longtime affiliation with the Bendigo Chiropractic Centre that extends way beyond their experience as the owners of this family business - both received chiropractic care in this very practice as children!
It's an interesting personal history that sustains their vision at Bendigo Chiropractic Centre, as they recognize the role that chiropractic care has played in their own lives. Together they have established a trusted partnership in delivering Chiropractic care in Bendigo.
All our chiropractors have completed a five-year university degree and are registered under AHPRA. In addition to this undergraduate training, our doctors of chiropractic have completed post-graduate studies in Sacro-Occipital Technique (SOT), a low force style of chiropractic. Our principal doctors are also certified in cranial techniques. At the Bendigo Chiropractic Centre, we have a commitment to ongoing professional development and the refinement of our skills.
Chiropractic has been part of Brett's life for as long as he can remember. Brett grew up on a family farm just outside Bendigo. He watched his own siblings and parents benefit from chiropractic care.
These early experiences left Brett with a fascination for the complex connections within the body, the association between biomechanics and neurology which informs his own practice today.
Brett has been involved in teaching SOT throughout Australia, New Zealand, Fiji, USA and the UK over the last twenty years. He is a dedicated craniopath (working with the bones and joints of the skull) and continues to evolve his skills both in Australia and overseas. He continues to teach SOT and is an examiner for Sacro-Occipital Technique Australasia (SOTOA).
In 2013 Brett was awarded the SORSI (Sacro Occipital Research Society International) International Chiropractor of the Year award, acknowledging his contribution to world-wide education in the study of SOT. He has served as president of the SOT organisation in Australia, and has been awarded a life-time membership.
In 2008 Brett sat his American Chiropractic Neurology Board exams following the completion of a rigorous 2-year post graduate functional neurology program. He integrates these skills with over 30 years of clinical experience. His practice attracts a diverse range of people from different walks of life, and his passion and experience for whole body health including cranial adjusting has forged a reputation in providing gentle and effective care for whole families; newborns and young children to the not so young.
Raising kids and becoming involved in a whirlwind of sporting activities sparked Brett's motivation maintain his own health and fitness. This personal quest drew him to the challenge of completing the New York Marathon in 2013. Numerous challenge events later, Brett has found orienteering, on and off a mountain bike combines his love of the bush with fitness. He also enjoys his new pursuit of sailing locally at Lake Eppalock with his children.
Chiropractic philosophy has a resounding influence on Brett's personal and professional life. The body's incredible wisdom, healing capacity and the enormous potential that we are all capable of when our body and brain are in good relationship underpins this chiropractic message.
Brett feels the tremendous privilege of helping others achieve their health goals through chiropractic care.
Chiropractic profoundly influenced Helen as a child. Coming from a strong sporting family, her own introduction to this natural healing art was within the realm of sports performance. Chiropractic deeply resonated with all six siblings in her family, all of whom have studied Chiropractic.
As an adolescent she also began to understand the importance of a healthy nervous system during development and for general wellbeing. Pondering the big questions about health and wellness, mind-body interactions in all aspects of human behaviour, the study of chiropractic became an obvious and compelling career choice to Helen.
After completing her chiropractic studies at Philip Institute in Melbourne, Helen returned to her roots to begin an associateship at the Bendigo Chiropractic Centre in 1990 and bought the practice the following year.
Professional development and lifelong learning have marked Helen's career in chiropractic. In 2006 she began the Functional Neurology Program offered by the Carrick Institute, a rigorous two-year program at the growing edge of the chiropractic profession.
Helen sat the American Chiropractic Neurology Board exams in Texas in 2006. She has since been involved in lecturing and continues to advance her studies in this area. Helen has served as an instructor for Sacro Occipital Technique Australasia (SOTOA), and she has also lectured in the recently established Diplomate Program for Chiropractic Neuro Paediatrics.
With over 25 year's experience living and breathing Chiropractic, Helen continues to be inspired by family practice. She believes now, more than ever, as science reveals even greater detail about the brain and body, chiropractic is uniquely placed to support families and individuals in their health care goals.
Liz joined the team at the Bendigo Chiropractic Centre in 2013. She studied chiropractic at RMIT Melbourne obtaining a Bachelor of Health Science and a Master in Clinical Chiropractic with distinction. Liz's personal chiropractic journey began following a horse riding fall. Chiropractic played an important role in her recovery from the resulting injury and left Liz curious to explore the relationship between the spine and the nervous system.
Liz worked part-time during her undergraduate years as a chiropractic assistant, this time greatly influencing her interest in family and paediatric care. Her ongoing professional development has strongly focused on gentle techniques to facilitate the chiropractic care of young, developing bodies.
Liz has studied Sacro Occipital Technique, acquired her basic and advanced certification in this technique, and is committed to the continual refinement of technique, skills and practice of chiropractic.
Liz very much enjoys the lifestyle that the Bendigo region offers. She remains a dedicated and avid horse lover and, when not at work you will often find her riding her big chestnut horse Beau with the Bendigo and District Family Equestrian Group.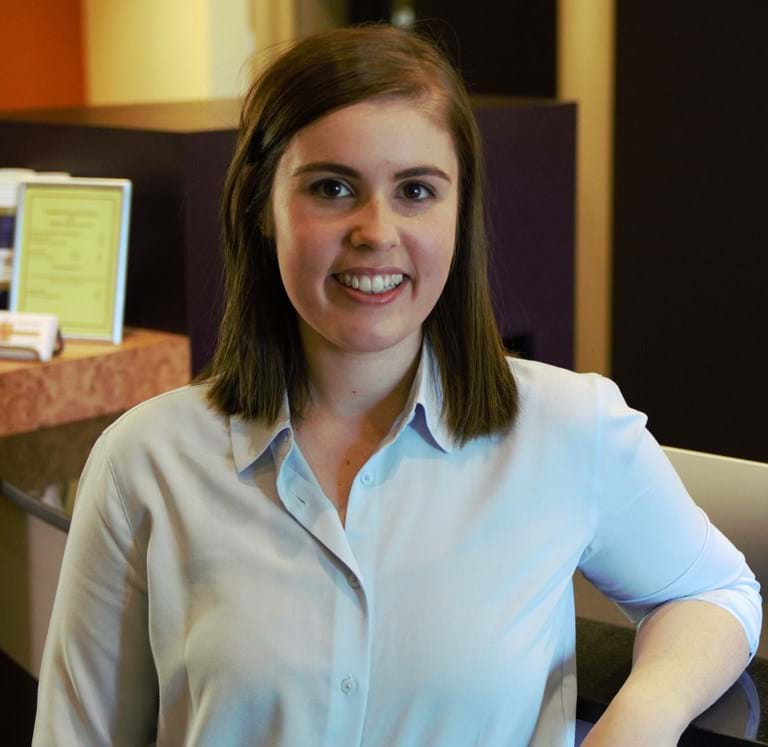 When Georgia sought Chiropractic care for neck and shoulder pain associated with the postures and pressures of student life at high school, it became very clear she had also stumbled upon her career path.
The Chiropractic story resonated strongly with Georgia and she embraced her studies at RMIT, Melbourne completing a Bachelor of Health Sciences and a Master of Clinical Chiropractic, graduating with distinction.
Staying close to home in her early professional life, Georgia practiced in clinics in Nunawading and Clayton. In 2018 she made the move to country Victoria, joining the team at the Bendigo Chiropractic Centre. This family-centric practice has been a great personal and professional fit for Georgia. She has always enjoyed working with kids and families and has streamed her professional development accordingly.
Georgia enjoys a connection to the local community through sport. In her down time she regularly provides treatment at the soccer, footy and other sporting events.